Reevemark Ranked in 2022 Chambers and Partners Litigation Support Guide as a Leading Litigation PR & Communications Firm
Reevemark is honored to be ranked among the best PR & Communications firms by Chambers and Partners in its 2022 Litigation Support Guide. Reevemark has been ranked by Chambers and Partners each year since its founding and advanced to Band 2 in 2022.
In addition to the firm's overall ranking, three Founding Partners, Brandy Bergman, Hugh Burns and Paul Caminiti, were recognized among leading advisors in the field of Litigation PR & Communications.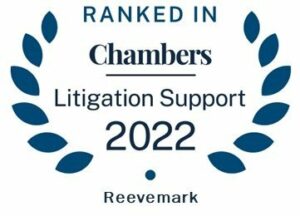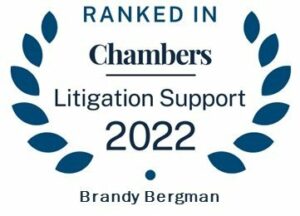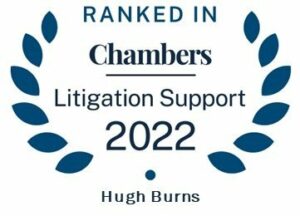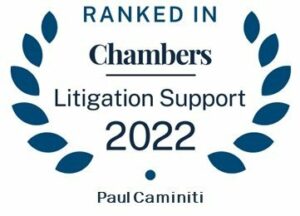 Chambers and Partners, the world's leading provider of legal analysis, conducts extensive interviews and research as part of their selection process. Those interviewed by Chambers and Partners praised the firm and its founders for their legal expertise, which differentiates Reevemark from many other firms that practice in this area:
"I love the legal DNA of the firm."
"Reevemark is a highly professional organisation whose founders all hold law degrees. As such, they really understand litigation and bring that expertise to bear on their work."
***
Reevemark's experience in bet-the-company, value-determinative litigation is unrivalled. Our founding-partner led teams provide clients candid counsel and are tireless advocates on their behalf with the media and other constituents. Given our legal backgrounds, we are uniquely positioned to help companies address litigation issues while managing business and reputational risks. We advise on all manner of disputes, including criminal and civil matters, and pride ourselves on making the most complicated legal arguments understandable while within the intricate bounds of litigation.
The Chambers and Partners Nationwide PR & Communications Rankings are available here.
Get in Touch
For more information about Reevemark or to inquire about a potential engagement, please send us an email.
Email Us