Reevemark Ranked in 2022 Chambers and Partners Crisis & Risk Management Guide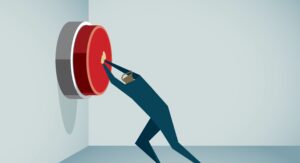 Reevemark is honored to be recognized again by Chambers and Partners as a top PR and communications advisor in the second annual Crisis & Risk Management Guide.
Chambers and Partners, the world's leading provider of legal analysis, conducts extensive interviews and research as part of their selection process.
In addition to the firm's overall ranking, Founding Partners Brandy Bergman and Paul Caminiti were individually recognized among the leading practitioners in the field.
According to one source who was interviewed by Chambers and Partners:
They were incredibly responsive but also, importantly, flexible. The team is highly personable and extremely knowledgeable. We were impressed by the depth of their understanding of the complex legal and business issues involved and their ability to distill these issues into content that could be easily accessed by the market.
The Reevemark team provides candid, thoughtful, external perspective on sensitive issues and helps to identify and protect against actions that could disrupt an organization, harm its reputation and destroy value. We have vast experience providing counsel and live support on issues ranging from smaller day-to-day matters to broader issues with company- or industry-wide implications. Whether the issue relates to financial reporting, sensitive personnel matters or navigating the challenging political climate, our role is to help clients communication across multiple constituencies while managing legal and reputational risks.
Chambers and Partners' Nationwide Crisis PR & Communications Legal Rankings are available here.
Get in Touch
For more information about Reevemark or to inquire about a potential engagement, please send us an email.
Email Us