Having a "Succession" Plan is Only Half the Battle
Succession Do's and Don'ts: How Companies Can Avoid the Waystar Royco Chaos
WARNING: Spoilers Ahead for HBO's Succession Season 4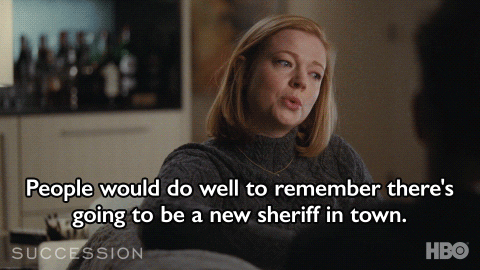 Waystar Royco, the fictional media conglomerate at the heart of HBO's Succession, has navigated tragedy, uncertainty and chaos in recent weeks following the sudden passing of founder and CEO Logan Roy. What makes for good drama on TV, however, is a scenario that can lead to the destruction of shareholder value in real life.
The Waystar Board of Directors would get an F for succession planning – one of the most important responsibilities of a board. However, as we wrote when we discussed the SEC's January action against McDonalds, changes in leadership can be high stakes, complex matters with significant implications for any organization, even if the transition is expected and the successor is identified. When a leadership void is sudden, these challenges are even more acute.
How a leadership change is communicated by a corporation, no matter the circumstances, can be as impactful as the choice of successor. In fact, the backroom PR considerations that emerged as crucial plot points in recent episodes of "Succession" are dramatized versions of the kinds of strategic communications decisions companies must weigh in order to manage an executive transition and position the company and its new leader for success.
At Reevemark, we've handled many executive transitions – both long planned and those made suddenly, out of necessity.  Along with having a clear succession plan in place, here's our view of how effective corporate communications planning and execution can help organizations avoid Waystar Royco pitfalls and ensure a smooth leadership transition.
1. Prepare in advance.
Aligning on strategy and messaging in advance and being prepared to hit the ground running with a clear and consistent narrative is critical to instilling confidence in stakeholders. Communications plans including a core set of materials and a rollout that lays out the audiences, timing and cadence of the announcement should be regularly reviewed and updated so they are as current as possible.
The communications should leave no question as to who is in charge and why they were selected. The more unknown the new leader is, the more work the company must do to underscore their bona fides. While we are not endorsing the "Operation Bad Dad" strategy proposed by Waystar's PR team, emphasizing a new executive's prior contributions to the company is fair game and can be very effective.
2. Speak with one voice.
The initial announcement about a leadership change should come directly from the company and everyone associated with the company should be singing from the same song sheet. In episode 3, Siobhan, flanked by her brothers, channeled her inner Al Haig and informed the media that the siblings "intend to shepherd the company through whatever its future may be." Along with conveying uncertainty about the future of the company – a no no for anyone purporting to lead a company – she did a front run around the Waystar Board which had yet to decide or announce who would succeed her father. Different messages coming from different factions are unsettling, create uncertainty and damage stakeholder confidence.
3. Prepare for a leak.
Just like in Succession, rumors about a CEO's departure or demise may leak before the company is prepared to make an official announcement and execute its rollout.  Part of a company's preparation should include holding statements for use with the media and other internal and external stakeholders to respond to early inquiries. The company should be monitoring social media and any inboxes or hotlines for inbounds so they can quickly respond and prevent misinformation from circulating.
4. Factor in competing interests.
Not everyone will agree with the Board's decision. Whether it's sidelined family members or executives who have been passed over, the ripple effect of choosing a successor must be factored into all communications planning. The most effective succession plans identify these competing interests from outset and include plans to mitigate risks to a smooth transition.
Photograph: Macall Polay/HBO
Get in Touch
For more information about Reevemark or to inquire about a potential engagement, please send us an email.
Email Us