Five Reevemark Partners Selected as 2021 Lawdragon Global 100 Leaders in Legal Strategy & Consulting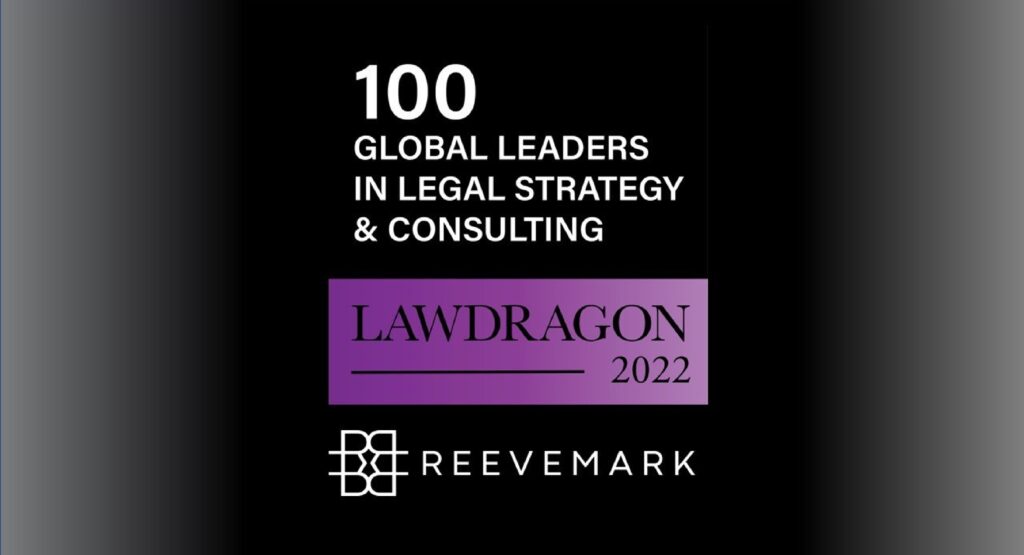 All five of Reevemark's Founding Partners were recognized as leaders in the field of Crisis Communications in Lawdragon's 5th Annual Global 100 Leaders in Legal Strategy & Consulting list.
"The 100 global leaders recognized here are the cream of the crop in crisis communications; marketing & communication; management consulting; professional recruiting – and even an historical detective," said Lawdragon. "The point is excellence, and that's what you'll get from those recognized here."
Brandy Bergman, Hugh Burns, Paul Caminiti, Delia Cannan and Renee Soto are honored to be listed among the leading practitioners in the field and are grateful for the support of the peers and clients who contributed their insights to Lawdragon's selection process.
Get in Touch
For more information about Reevemark or to inquire about a potential engagement, please send us an email.
Email Us